Rowing And Treadmill
Leaderboards are not just for cycling! Gamify your rowing and treadmill classes with real-time tracking of calories, pace, split times, watts, speed, distance and more.
Easily customizable member portal and real-time screens
Ability to create class and club wide challenges
Fully integrated with leading scheduling systems
Brandable end of workout emails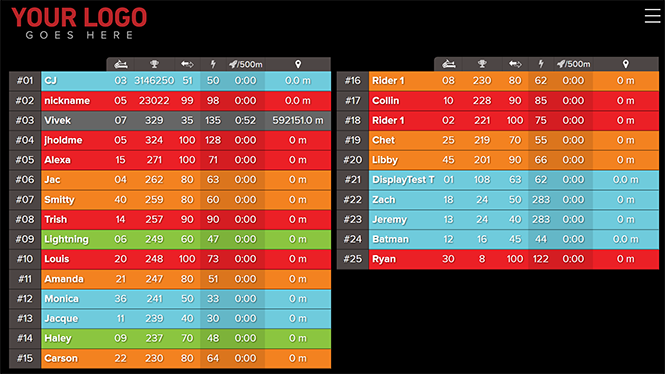 In The Club
Our customizable leaderboards are designed to track and display real-time performance of your members. Motivate your members and help them better understand their fitness level by giving them real-time feedback on their rowing and running performance.
Create real competition and get better results by understanding how 500 meter split time can be effectively used in your Concept2 powered rowing classes.
Leverage real-time data from your treadmills to give your members a breakdown of how hard they work out while on the treadmills compared to the rest of their workout.
Member Portal
Seamlessly integrating with your current website and scheduling system, the FitMetrix member portal offers a powerful user interface for your clients. Give your members the ability to track and trend their performance data, and get rewarded for working out all within your website.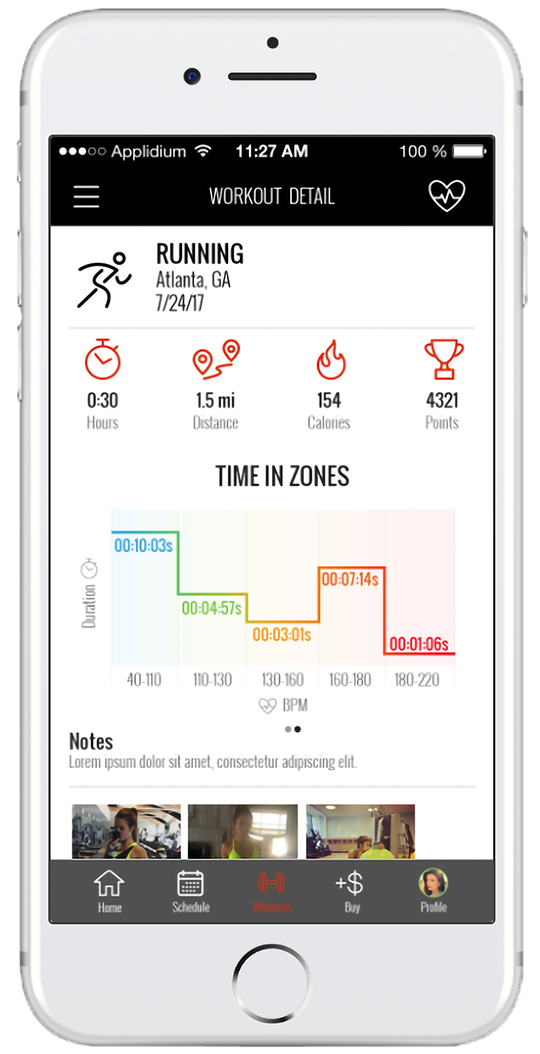 On The Move
Stay connected with your members by allowing them to track and trend their workouts anytime and anywhere.
Let your members view and collect rewards and participate in club-wide challenges directly from their smartphones.
Compatible With
Leading Brands